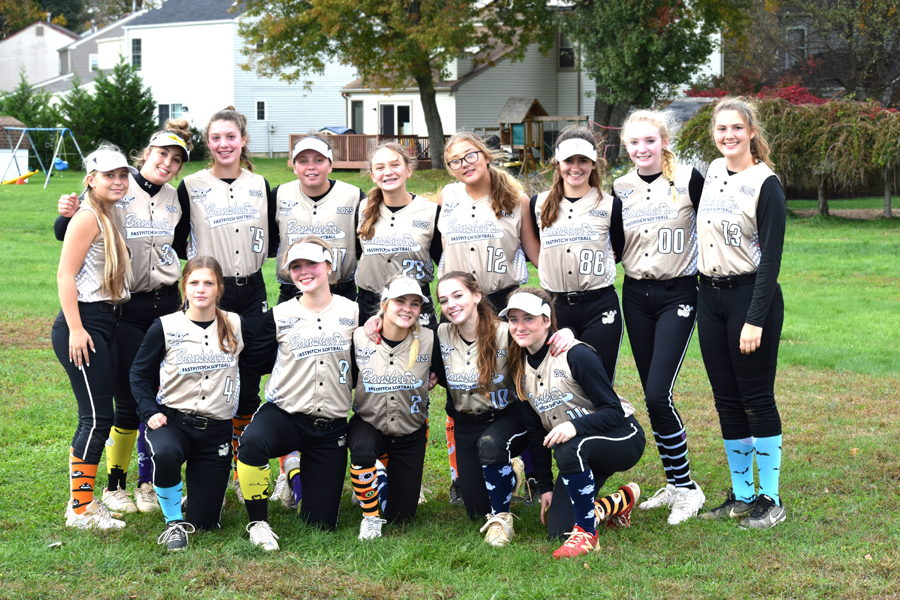 Banshee's Fastpitch Softball is a non-profit endeavor for girls to play competitive travel softball. We have been in existence since 1987 and have a very proud tradition of playing competitive tournament softball. The Banshee's organization is now in its 38th consecutive season as an organization and continues to grow.
We have an aggressive and competitive schedule that puts our players in front of COLLEGE COACHES. Banshees Gold strives to place the area's top talent into college that fits both athletically and academically. If you're serious about softball, then you should be a Banshee!
Our team, the Banshee's 18U Gold squad, is based in, PA and consists of very talented college aspiring athletes that reside throughout Montgomery, Bucks counties as well as Camden County, New Jersey.
Our girls aspire to achieve excellence, both on and off the softball field. The coaching staff prides themselves in providing a high-quality, competitive, hardworking, and character-driven environment for players to grow. The overall goal is to develop players that are competitive and that exemplify sportsmanship.
The team will participate in games and tournaments from Sept'21 through Aug'22 in the Tristate area and beyond.
Our Coaches; Chris Wild and his 25 years of experience lead the team as head coach. He brings with him a vast array of knowledge both on the field and off in the recruiting process. Assistant coach Chris Hudec, 20 years as an elite softball hitting instructor will continue to his stellar work with the hitters and baserunners. Steve Scannopieco will continue handling the oversight of technology, videography, and statistics. We are extremely excited to announce the addition of John McClernan as our pitching/catching coach, those who know fastpitch realize what an incredible opportunity John brings for our pitchers and catchers. He brings 40 years as a player and coach to our team experience unmatched by any team. Throughout the course of the season, we will bring former collegiate players to council the team on not only their play but also the recruiting process, academic endeavors, and expectations of collegiate life as an athlete.
We are currently looking to add a select number of quality players at limited positions. more specifically we will look to a catcher, outfielder and potentially one more quality pitcher.